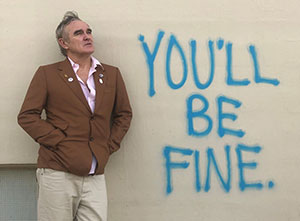 Morrissey

2020 UK Tour Dates

Morrissey will play two UK gigs as part of a short European tour in March 2020. The hugely influential singer-songwriter will be touring in support of his thirteenth studio album, I Am Not A Dog On A Chain, and will perform shows in Leeds and Wembley.
How to buy Morrissey tickets?
Tickets for Morrissey's 2020 UK shows went on general sale on Friday 24th January at Ticketmaster.co.uk.
Morrissey - Tour News
Morrissey - Links