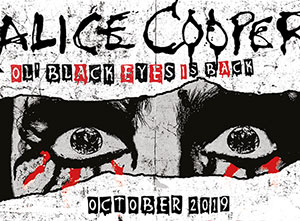 Alice Cooper in Brighton
Where: Brighton Centre
When:
Alice Cooper will thrill audiences across the UK during the autumn of 2019. The king of shock rock will play a show at the Brighton Centre on Tuesday 8th October as part of his Ol' Black Eyes Is Back 50th anniversary tour.
The Stranglers and MC50 will support Alice Cooper in Brighton.
Tickets to see Alice Cooper live on tour at the Brighton Centre went on general sale on Friday 22nd February, priced from £45 plus fees.