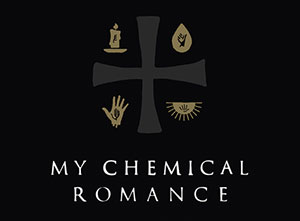 My Chemical Romance

2020 UK Tour

My Chemical Romance will be back performing in the UK for the first time in nine years during the summer of 2020. The New Jersey rockers have announced three huge shows at Stadium MK in Milton Keynes on 18th, 20th and 21st June as part of their comeback tour.
How to buy My Chemical Romance tickets?
Tickets for My Chemical Romance's Milton Keynes shows went on general sale on Friday 24th January, priced from £45 plus fees, at Ticketmaster.co.uk.
My Chemical Romance - Tour News
My Chemical Romance - Links